4-color PET automatic stretch blow molding machine
2020-08-21
Have been in the field of PET stretch blow molding machine manufacturing for over 20 years, we Hautek Machinery (www.hautekmachinery.com) are able to accept OEM orders to meet customer's special demand of PET blowing machines.
A 4-color PET automatic stretch blow molding machine is made under above background. Someone may think: why need to make a machine for 4 colors bottle, you can use one machine to make one color one time, then 4 times production will get 4 colors bottle, it's right. But there is a factor was neglected. The market needs 4-color bottles in a same packing.
 
If one time produces one color bottle only, then need wait to 4 times production, to gather 4 colors bottles, then sort to pack 4 colors bottle in one package. The whole process will need more space for storage, and the whole production is not continuous, it may need more labor and cost.
 
To avoid above problem, a 4-color PET bottle blowing machine will be a good solution.
When we accept the 4-color blowing molding machine order in this June, our technical team start from design, use proper engineering software 3-D animation simulation, arrange production each parts, assembling, testing, total lasts around 60days, a fine 4-color machine now are in testing trial. So far, the machine runs in a good condition. It's miraculous when 4 colors bottles blown and come out from the machine same time.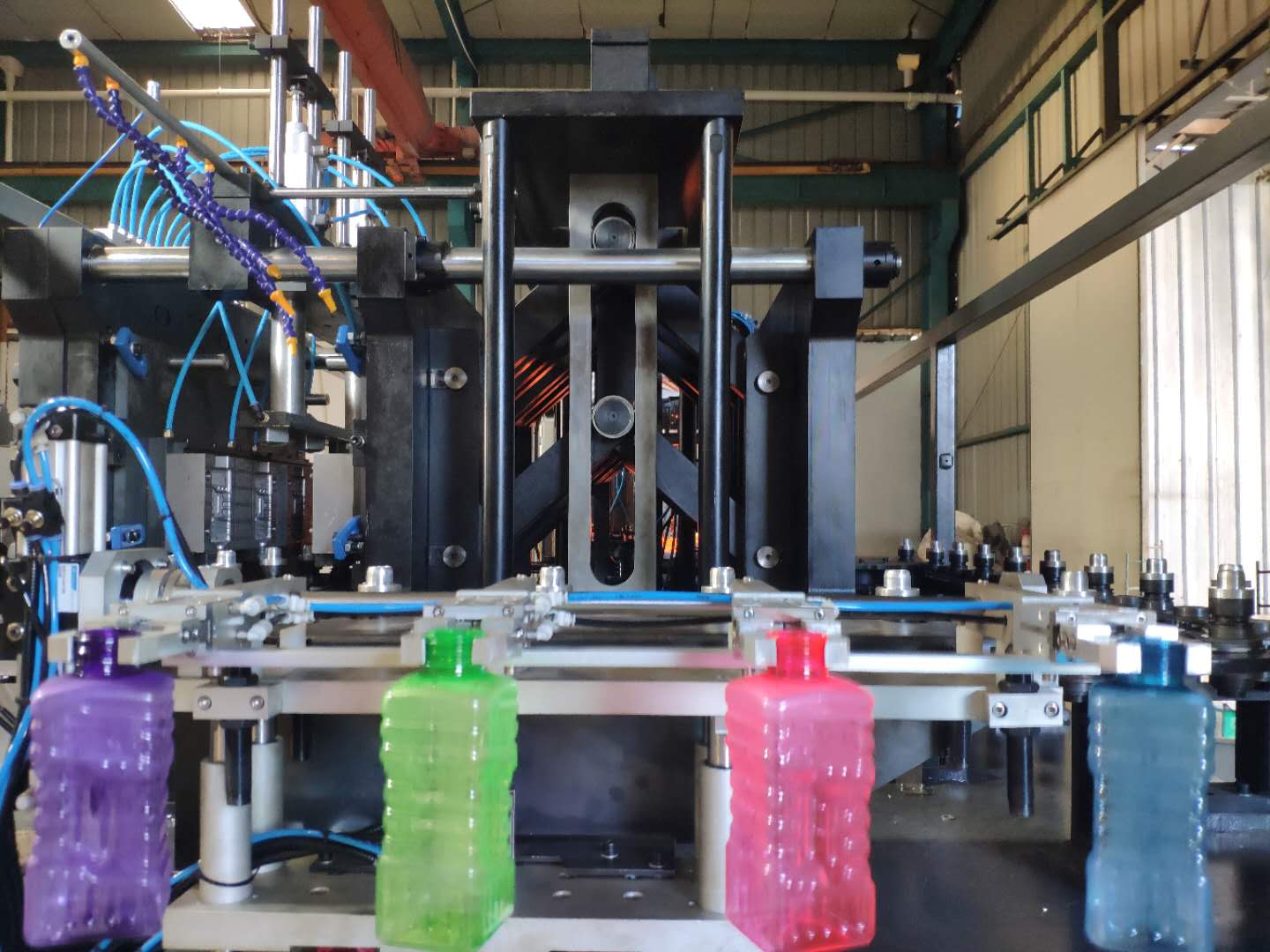 Thanks to our technical team's talent and diligent job. Our customer is satisfying with the 4 colors machine that they ordered.